7 RISING FITNESS WORKOUTS
One of the keys to keeping yourself fit and healthy is by being excited about your workouts. Whether it's running, hiking or scheduled gym time, a set routine can sometimes dull our excitement and enthusiasm for exercise. Stave off the feeling of boredom with these rising new workouts:
1. HIIT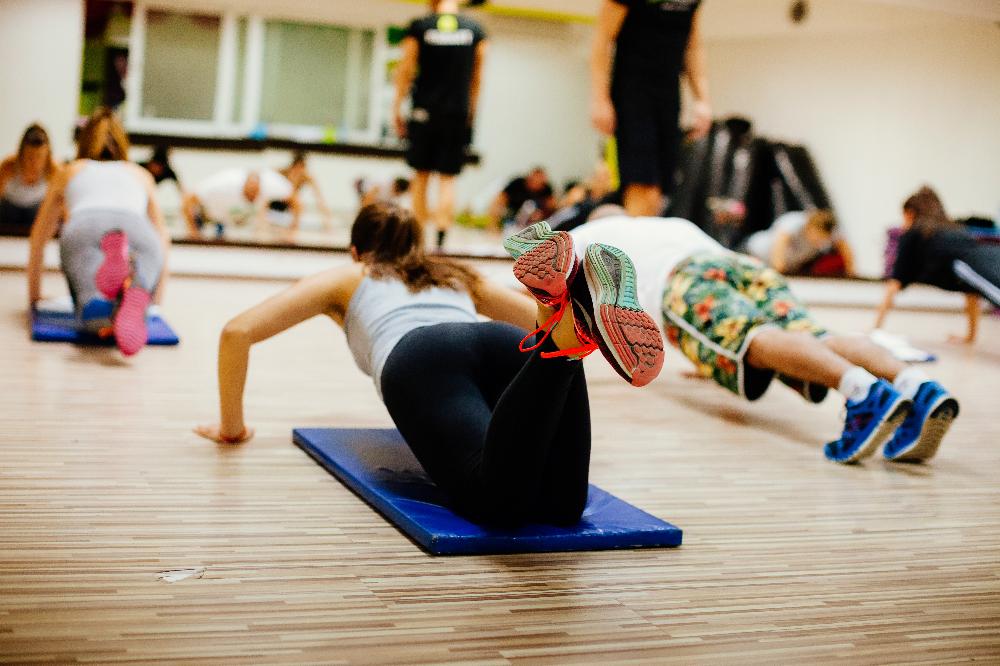 HIIT stands for High-intensity Interval Training and is a workout that alternates between bursts of intense cardio exercises with short breaks or slower, less intense intervals. This pattern is usually repeated for 30-60 minutes, depending on your fitness level.
You'll find that many group training classes such as Pilates, CrossFit and even Bootcamp incorporate this strategy.
The HIIT strategy is ideal for burning calories quickly, as a 30-minute workout can burn close to 300 calories, and help your metabolism stay high even after your workout. Look for free guided videos online and work out at home for convenience.
2. SPINNING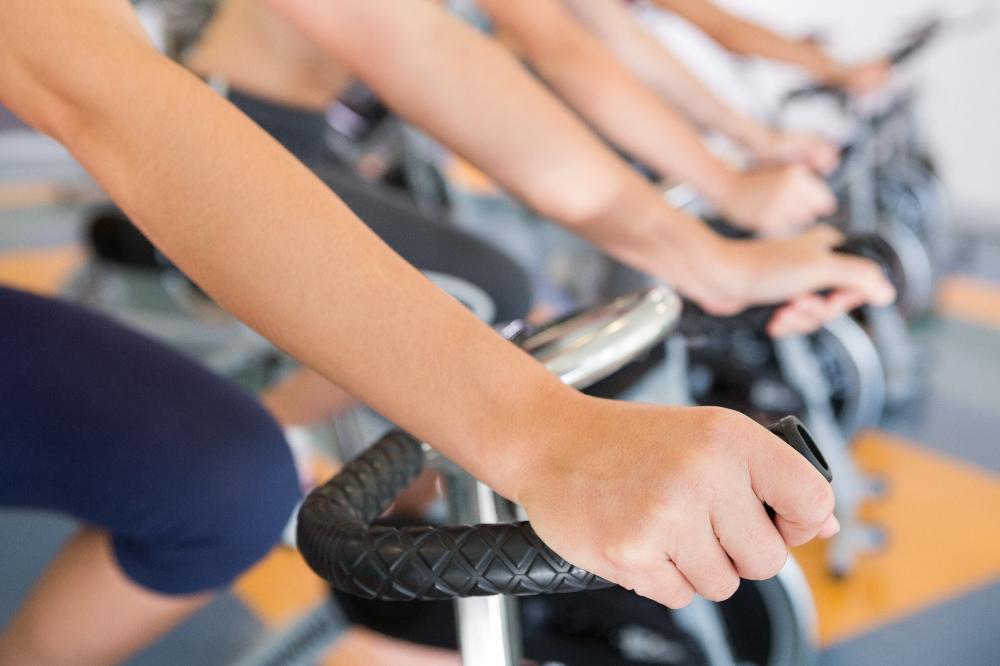 If you like cycling, spinning might be for you. Spinning is a group training class which involves cycling indoors to music, on stationary bikes, with the guidance of a certified instructor. There are also group cycling programs in dedicated fitness centres such as SoulCycle or FlyCycle.
Most classes last between 40 and 60 minutes and involve varied cycling styles such as cycling while standing, sprint cycling and more. One of the key reasons why people enjoy spin classes is the camaraderie and rapport among the participants in working out together.
The instructor will be able to guide you on how much resistance to add, how fast to pedal or when to change your moves. As it doesn't involve complex choreography, it's a relatively stress-free class.
Because Spinning is low impact, it's also suitable for those with joint problems, or those who want to vary their routine from high-impact exercises such as running.
3. VIRTUAL BOXING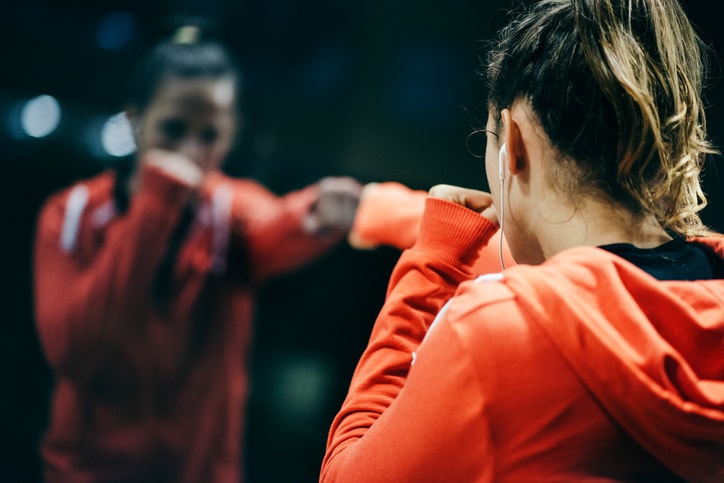 Boxing was a 2016 favourite, but in 2017, classes will go digital. This gives you the flexibility of working out at home, at your convenience.
There are many boxing tutorials on YouTube for beginner and advanced levels. Channels such as Lex Fitness walks you through the equipment you need, as well as different moves to master in each video.
The Boxx Method offers a series of 30-minute online videos with choreographed sequences that you can do at home. A sample sequence includes five shadow-boxing rounds, with high-intensity exercise intervals, and a 'knockout round' at the end. The workout is intense and requires a high stamina, claiming to help you burn up to 600 calories per session and keeps burning up to 12 hours post-workout. It's great for building strength, speed and co-ordination.
For a less intense option without the need for boxing equipment, PopSugar Fitness offers tutorials for cardio boxing and toning both for men and women.
4. BARRE WORKOUTS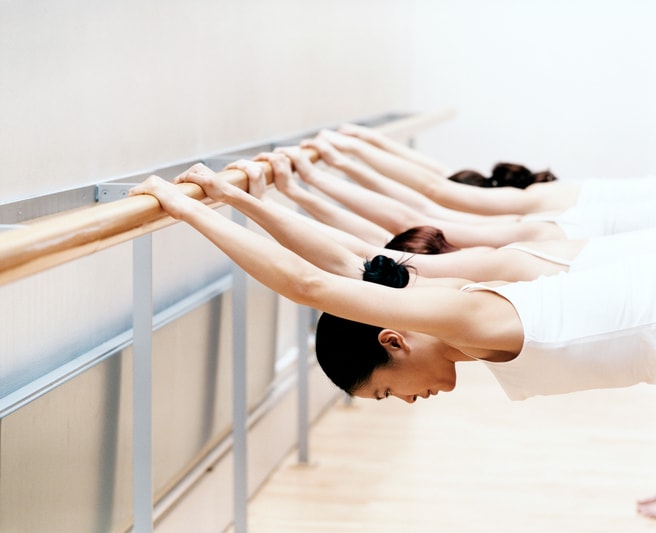 Barre workouts are combined group classes involving the ballet studio barre as a tool. Classes incorporate dance exercises and moves for strengthening, lengthening and toning the body. There are several branded barre routines out there such as the Xtend Barre.
If you're a fan of ballet (or dance in general), you will enjoy the graceful movements in this workout that burn fat and create lean muscle as well as improve your flexibility, balance, and core strength. Classes usually involve the use of the ballet barre with movements set to music. There are various types of classes such as Xtend Barre Fundamentals for beginners, Xtend Barre Cardio for a heart-pumping workout and Xtend Barre Cardio Sculpt for chiselling the body.
PureBarre has a similar strategy but utilises small isometric movements for toning and strengthening. Workouts may also involve props such as balls or weights. While it has yet to make it to our shores, if you have access to a barre in your gym or yoga studio, you can purchase the DVD and workout on your own. Their YouTube channel also provides some tips on getting the right technique.
5. POUND
If you're motivated by music and rhythm while working out, you may enjoy Pound – one of the latest workout methods to hit our shores.  The Pound is a choreographed cardio-workout class inspired by drum-playing. Instructors will guide you in movements using the trademarked Ripstix, which are lightly weighted drumsticks you will wield to create rhythms in time with music, but also to sculpt and tone your arms. This workout is ideal if you're looking for a fun, energetic and cardio-pumping routine, and play some drums at the same time!
6. AERIAL YOGA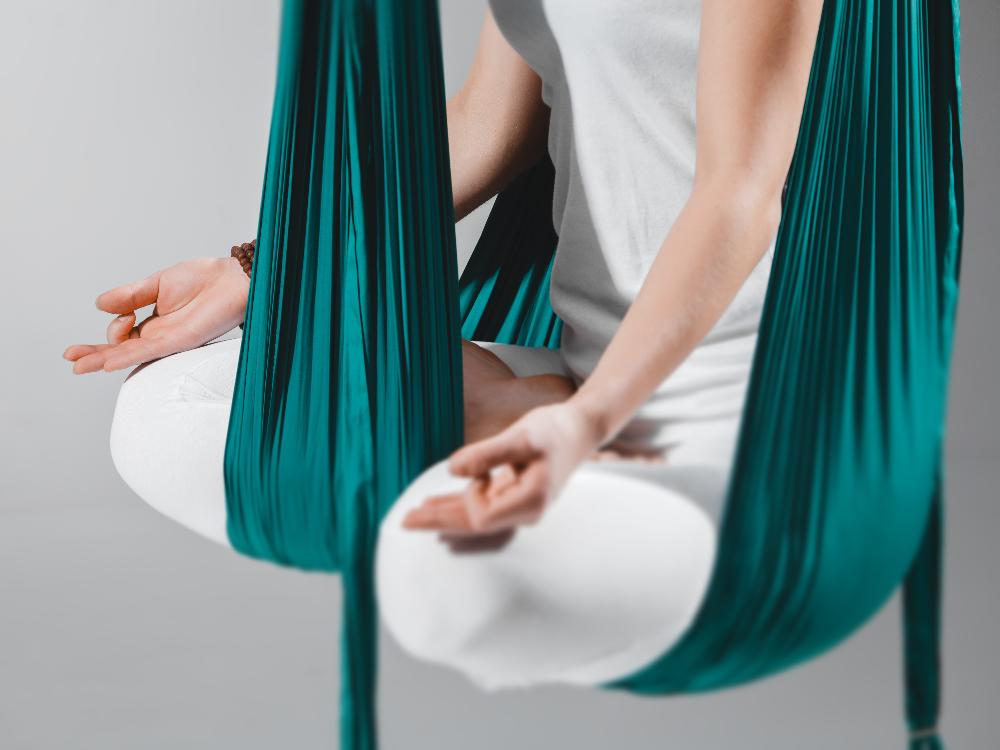 This ancient mind-body practice is not new but what's great is that it can be practised on-the-go and can boost your mood, and strengthen your entire body. While traditional Ashtanga, Hatha, and Vinyasa classes are readily available, fitness pros are also constantly finding new ways to reinvent yoga. Many classes now involve a combination of Pilates moves as well, and some take it even further— such as aerial yoga, and rope wall yoga.
Fly Yoga or Aerial Yoga is a form of yoga utilising a hammock, which is draped from the ceiling and supports your full body weight. Once you're in the hammock, an instructor will teach you to manoeuver the fabric so that you can hold poses (like headstands) or perform moves such as swings and back-flips, or use it to support your feet for exercises like push-ups. The unique thing about aerial yoga is that the hammock provides suspension which enables you to achieve complex moves which may have taken a longer time to master on-ground, has zero-impact, yet can be great for building abs and getting a cardio workout as well.
A new study from the American Council on Exercise (ACE) showed that women who did three 50-minute aerial yoga classes a week for six weeks lost an average of two and a half pounds, 2 percent body fat, and about one inch from their waist.
One of the pioneers of aerial yoga (back then called Body Fly) testifies that it helps in strengthens the core, improves agility and tones muscles.
Fitness First, one of AIA Vitality's partners, is among the few fitness centres in Malaysia offering the Aerial Yoga experience through classes led by yoga instructors.
7. THE INTERNET WORKOUT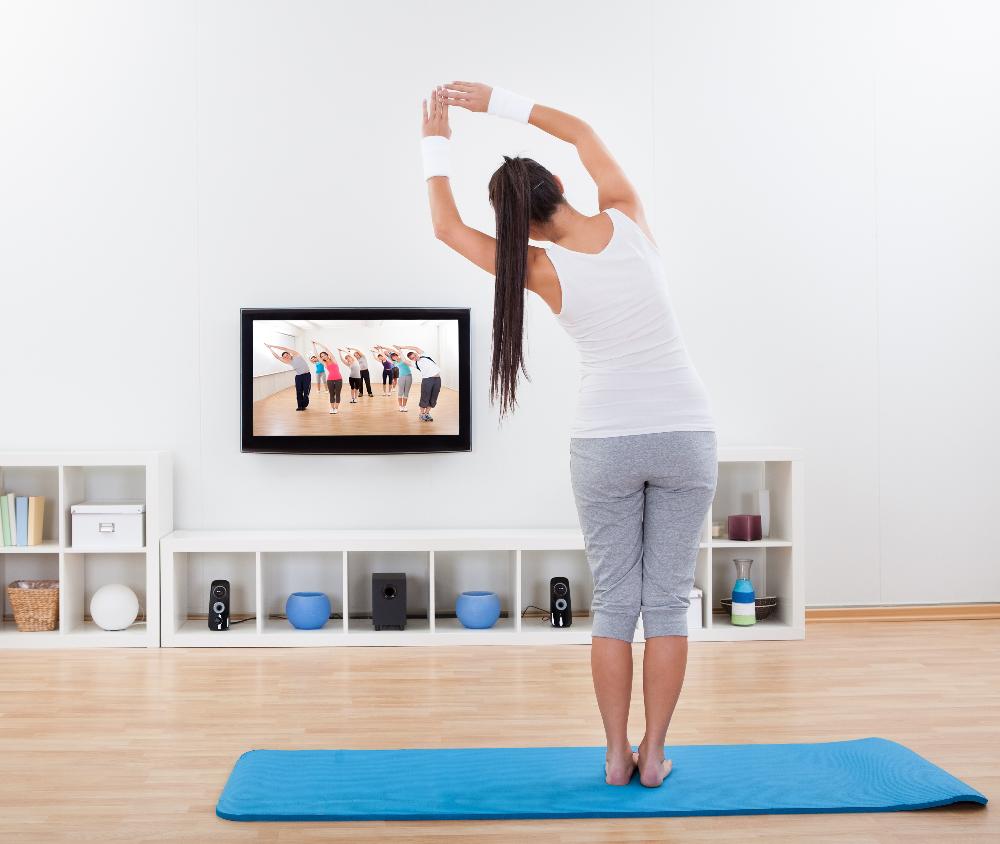 We all lead busy lives and may not always have time to make it to a group class. While working out with a personal trainer or group class is good for correcting your posture or challenging you further, there is a plethora of trendy workouts available on YouTube at no cost, which you can do with minimal equipment at home and in your own time. Some popular channels include:
Popsugar Fitness: for a great variety of unisex workouts involving celebrity trainers. Get access to the trainers of Victoria's Secret models or Selena Gomez, and tap into the L.A. dance workout trends that haven't hit Malaysia such as Plyojam and the JJ Dance Method.
Yoga with Adriene:  for a variety of yoga workouts categorised by need (are you in a bad mood or want to build abs?) and by duration. Adriene's peppy and fun class often also incorporates Pilates moves for strengthening and toning, while she explains that yoga is about finding what feels good, helping you connect with your mind and emotions.
Fitness Blender: for equipment-free and multi-level exercise guides to work out the entire body.
Once you've discovered your fitness level with a physician or fitness expert, it's a good idea to set a workout schedule and some goals (such as building lean muscle) within a reasonable amount of time. Even better, sign on with AIA Vitality as your partner to stay on track on this journey! AIA Vitality actively motivates and rewards you for getting fit. We're with you every step of the way for you living a better and healthier life.
Here's to achieving your goals for a ripped 2018!