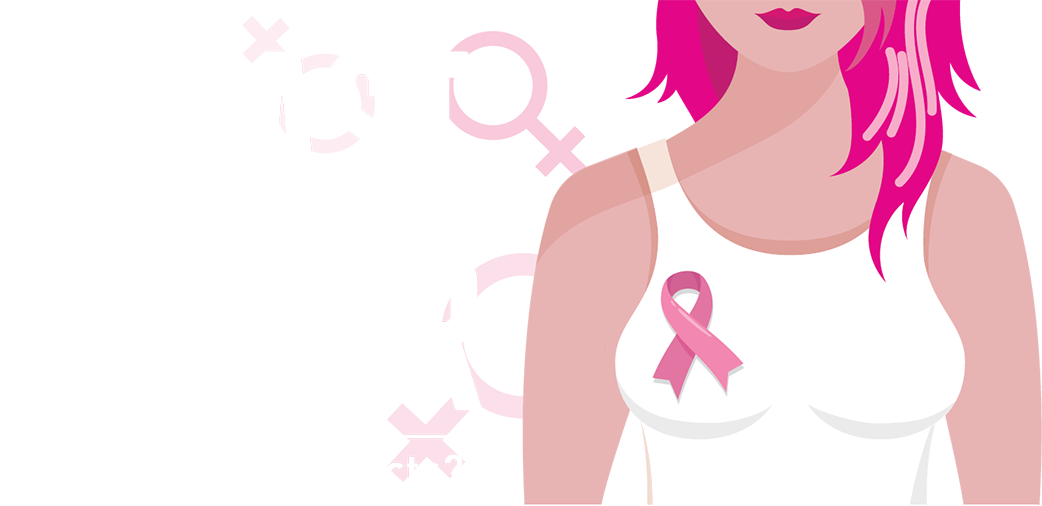 Cancer is a disease that doesn't discriminate. According to Cancer Research Malaysia if you picked 19 women at random, chances are one person in the group will develop breast cancer at some point in their life. Cancer also occurs in women more than men – ratio of 1: 1.2. In Malaysia, around 5,000 women are diagnosed every year and half of those affected are aged 50 years and below.
HOW DOES IT OCCUR?
All women regardless of age and ethnicity are at risk of developing breast cancer. It is among the top three deadliest types of cancer affecting women.
It starts in the breast tissue made up of glands for milk production (lobules) and ducts that connect the lobules to the nipples.
Did you know that men too are at risk and can also develop breast cancer?
THE DIFFERENT TYPES OF CANCER
Ductal Carcinoma In-Situ
Non-invasive type. The abnormal cells are present in the lining of the breast milk duct.

Invasive Ductal Carcinoma
The abnormal cells that originate from the lining of the breast milk duct invades surrounding tissues.

Metastatic Breast Cancer
This type of cancer has spread beyond the breast. It usually affects lungs, bones or brains.

Inflammatory Breast Cancer
Difficult to detect as it's rare as it sometimes does not develop a tumour.
GENETICS CAN CONTRIBUTE TO CANCER
High breast density
Dense breast have less fatty tissue and more non-fatty tissue. Dense breasts also have more gland tissues. Breast density can be inherited. One way to measure breast density is the thickness of tissue on a mammogram. However, women younger than 40 should first consult their healthcare professional before considering mammograms.
Age
Your risk factors increase with age. They usually go up from 50 years and above.
Cells
The most common known gene mutations are breast cancer genes 1 and 2 (BRCA1 and BRCA2). Mutations on these genes are linked to an increased risk of breast and ovarian cancer. For men, the risk of breast and prostate cancer increase if these mutations are present.
The Different Stages
Estimated 5-year survival rate of
Local
Confined to the breast with an estimated 5-year survival rate of up to 99%. Early diagnosis is crucial as rate decreases by 75% at distant stage.

99%

Regional
Surrounding tissues or nearby lymph nodes are affected.

84%

Distant
Cancer that has metastasized to organs or lymph nodes above the collarbone.

24%
EFFECTIVE LIFESTYLE PREVENTIONS

Regular checks at home and clinic follow-up if you notice changes

Limit alcohol intake

Exercise at least 3x a week and include cardio and weight training

Quit or control smoking habits

Eat food that promote health

Sleep

Be happy
*References:
Cancer Research Malaysia | UPMC CancerCenter | www.breastcancer.org
The above articles are intended for informational purposes only. AIA accepts no responsibility for loss which may arise from reliance on information contained in the articles.